Chief Meteorologist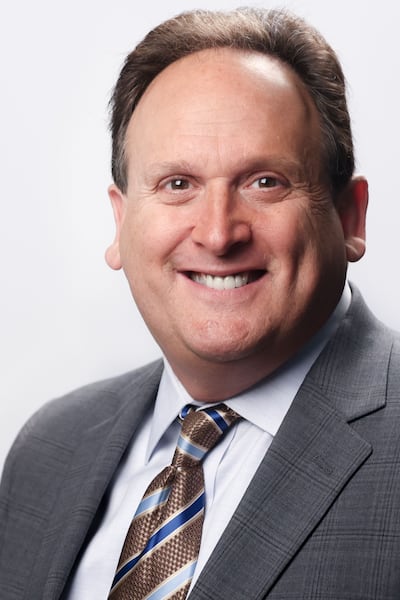 FOX 8 Chief Meteorologist Bruce Katz is a native New Orleanian born at Ochsner Hospital. He attended grammar and lower school at Sam Barthe in Metairie until Ecole Classique bought the school. Bruce graduated from Ecole in 1982. Bruce then attended LSU and received his bachelors degree in Broadcast Journalism with a minor in Climatology. He then took the rest of his meteorology course work at Mississippi State. Bruce was awarded his television broadcasting Seal of Approval from The American Meteorological Society in 1990, AMS Seal #612.
Bruce has been fortunate enough to serve the viewers in his home state for his entire three plus decades on the air. Bruce's career started when he interned his senior year at LSU at WVLA-TV in Baton Rouge. Still in school, he was hired to fill in for the 6 and 10 weathercasts at the ripe young age of 22. After graduating in 1988, Bruce moved to Lafayette as the weekend Meteorologist for KATC-TV. A year later Bruce was hired as the chief at KLAX-TV in Alexandria. He served as the chief there for 18 months until WBRZ-TV in Baton Rouge came calling.
At WBRZ, Bruce did the morning and noon weather from 1990 until 1996. It was in '96 that Bruce returned home to New Orleans where he spent the next 17 years as a Chief Meteorologist. In 2013, Bruce joined WVUE-TV Fox 8 and hit the air January 1st. Bruce handled the 9am, noon and 4pm weathercasts. In November of 2022, he was promoted to chief meteorologist. In the history of FOX 8 there have only been 4 chiefs. The longevity of the weather department averages 25+ years.
During Bruce's career in New Orleans, he won 16 first place awards from The Press Club Of New Orleans, and The Associated Press. These include Best Weathercast and Best Severe Weather Coverage.
Bruce is an LSU and Saints season ticket holder, and an avid Pelicans fan. He enjoys working out, landscaping, bicycling, and just about anything outdoors. He was also a member of the Krewe Of Bacchus for 13 years.
Bruce is married to his wife Karen of 33 years, and has a son and a daughter.