Zurik: Law professor questions conflict of interest within Plaquemines sheriff's office
Published: May. 24, 2023 at 11:36 PM CDT
BELLE CHASSE, La. (WVUE) - Kenner resident Jared Folks spent 72 hours inside a holding cell, pacing to kill time and trying to sleep on the metal bench. Folks was arrested after Plaquemines Parish deputy sheriff Vincenzo Sainato swore in an affidavit that he saw Folks on high-quality surveillance video at the scene of an accident.
Sainato investigated Folks in 2022, claiming he was involved in a hit-and-run at the Parks of Plaquemines subdivision. Folks, owner of a construction company, says he was not at the crash scene and that surveillance video from both the scene of the accident and his office proves his innocence.
Folks says workers for a subcontractor of his construction company were finishing up installing spray foam insulation at a home in the Parks of Plaquemines subdivision. As the workers left the subdivision, Folks says the exit gate malfunctioned, hitting the workers' truck. Folks says when the workers called him, he was at his office watching the Super Bowl.
"I said, 'The gate has malfunctioned? Do you have contact information for the homeowner's association, that way we can reach out?'"
Folks said the subcontractor supervising the workers also was at a Super Bowl party but promised to send the HOA contract in the morning.
"He said, you know, basically, 'Free the truck. And we'll contact the homeowner's association and get the repairs done to the truck,'" Folks said.
Folks says video from both the subdivision and his office show he was not at the scene of the incident. Despite this, Sainato claimed in a sworn affidavit that Folks was there, and secured an arrest warrant based on that assertion.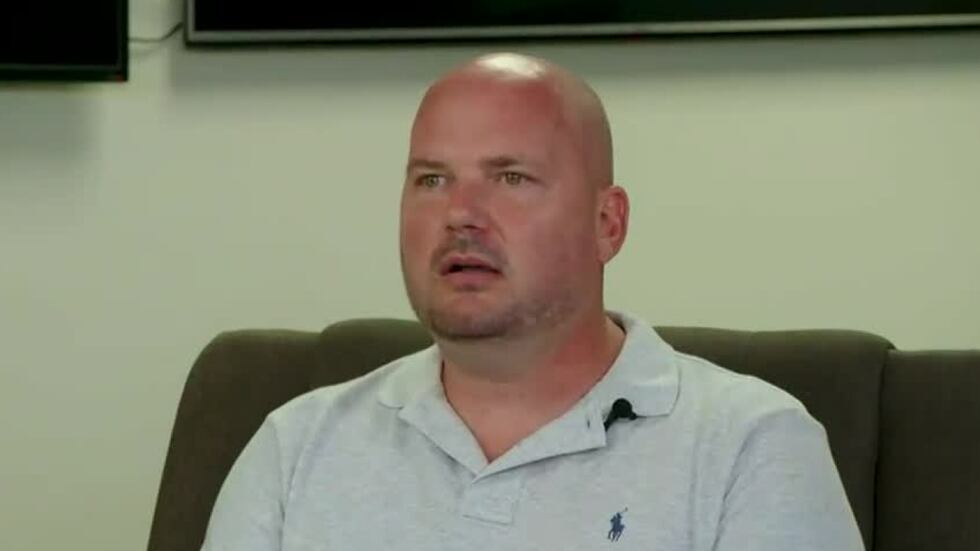 "Well, you're not supposed to swear out an affidavit that you know not to be true," Fox 8 legal analyst Joe Raspanti said. "So, if he's swearing out a false affidavit for a search for an arrest warrant, that's not kosher."
After Fox 8 started asking questions about the arrest, the Plaquemines Parish District Attorney dismissed the case. On May 9, a sheriff's office spokesman told Fox 8 that Sainato had been reassigned amid an internal investigation.
Sainato has a history of misconduct on the job. In 2020 and 2021, he served five separate suspensions, totaling seven days. In one case, he got into an argument with a supervisor. In another, he was accused of driving 80 miles per hour in a 45 mph zone, during inclement weather and with a suspect in the backseat. In another incident, Sainato backed into a vehicle and left without telling the owner or reporting the incident.
ZURIK INVESTIGATION
Zurik: Plaquemines deputy reassigned days after Fox 8 investigation
Louisiana man arrested and detained for nearly 72 hours despite claims of video evidence proving his innocence
Sainato also lost his take-home car privileges multiple times, including once for running a red light on the way to a call while driving over 100 mph without his lights or sirens on.
In addition to the punishments, Sainato has had eight additional complaints since 2020 that were determined to be unfounded or where Sainato was exonerated. The Plaquemines Parish internal affairs officer who investigated all eight of those cases was Lt. Jennifer Daigle Johnson.
Johnson is the same lieutenant listed on Sainato's affidavit involving Folks. She helped authenticate what was described as high-quality surveillance video in the case. Tulane Law Professor Emeritus Joel Friedman says Johnson should not be investigating Sainato, while at the same time helping him in a separate case.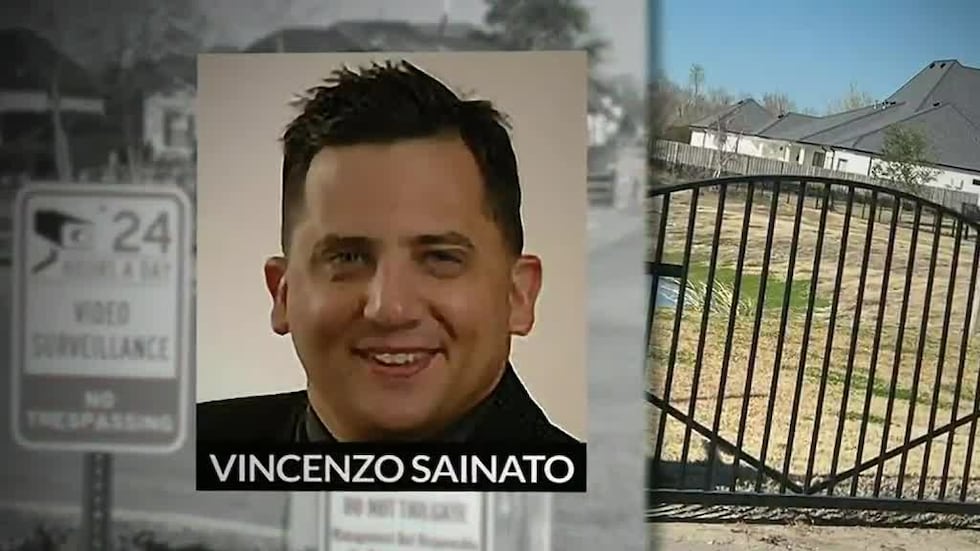 "It is strange, that of all of the people in the entire police force of Plaquemines Parish, this officer chosen to confirm his assessment of this video is this internal affairs officer who, I would think, doesn't function in this fashion," Friedman said. "There's clearly a conflict of interest.
"There's no question about it. If you're an internal affairs officer and you're investigating charges against Police Officer X. And while you're doing that, you're also working with Police Officer X on some sort of official police business unrelated to these charges? That's impossible. There has to be clear rules against this in the in the parish police officer's manual. And even if there's not, no reasonable investigator would do such a thing."
Friedman said even the appearance of impropriety should be avoided.
"There has to be a complete wall of separation between the people who do the investigation and the investigators," he said. "But the fact that this guy asked her to confirm suggests -- only suggests -- there's some prior relationship between the two of them beyond investigator and subject of investigation."
Fox 8 asked the Plaquemines Parish Sheriff's Office who would be conducting the internal investigation into Sainato in the Folks' case. A spokesman responded late Wednesday afternoon that Daigle Johnson isn't overseeing the case.
"The commander of the Internal Affairs Division, Maj. Michael Martin, is currently investigating that incident and it is an ongoing investigation," agency spokesman Capt. Chaun Domingue said.
Friedman said, "It may be her lack of integrity that's involved here and not the entire office. But if I were the sheriff, and I had a situation like this, first of all, I would have investigated eight months ago, not now. And certainly, with the string of adjudications of the prior investigations against them … it doesn't give me a whole lot of confidence that they're going to do the right thing this time."
Even though the district attorney dismissed the charges, the Plaquemines Sheriff's Office defended its investigation into Folks.
"Regarding the hit-and-run incident involving Mr. Folks' company vehicle, as per our correspondence ending on March 31, 2023, including the initial police report, Mr. Folks expressed his knowledge and subsequent involvement in the incident as per his email to the Parks Homeowners' Association," Domingue wrote in a statement. "Furthermore, when being questioned about the incident, he decided to cease his cooperation and advised he won't answer any additional questions until he speaks with an attorney.
"At this point, it was a fact that his company's vehicle was directly involved in the incident, based on video surveillance from the scene of the crime. Therefore, he's refusing to implicate himself or one of his employees that was operating the vehicle, because we know for a fact that the vehicle involved in the incident was not reported stolen. His refusal to cooperate in the investigation hindered his ability and responsibility as a business owner to mitigate the situation.
"Although the hit-and-run charge was dropped against Mr. Folks, this does not necessarily absolve his criminal involvement and culpability in this incident, because it is a fact that it was Mr. Folks' company vehicle as this is still an ongoing investigation."
Friedman says that statement and the facts of the story show a law enforcement agency ignoring both a conflict of interest and an officer arresting a suspect for exercising his right to remain silent.
"When somebody is charged by the police, it's not their obligation to prove their innocence," Friedman said. "It's the police department's obligation to find the facts, to determine whether there is guilt or not. Remaining silent is not a problem. And, of course, you have a constitutional right to remain silent once you've been interrogated and indicated that you are the person under suspicion. So, that's a makeshift argument. I don't even believe the sheriff believes it. I think the sheriff is just humiliated by the fact that this has gone on and was trying to sweep it under the rug."
The Parks of Plaquemines subdivision has filed a civil lawsuit against Folks, citing many of the same claims in the dismissed case. Folks has filed a federal lawsuit against the Plaquemines Parish Sheriff's Office and Deputy Sainato, claiming false arrest and imprisonment.
See a spelling or grammar error in our story? Click Here to report it. Please include the headline.
Copyright 2023 WVUE. All rights reserved.