New Orleans man accused of killing JPSO deputy succeeds in getting case assigned to new judge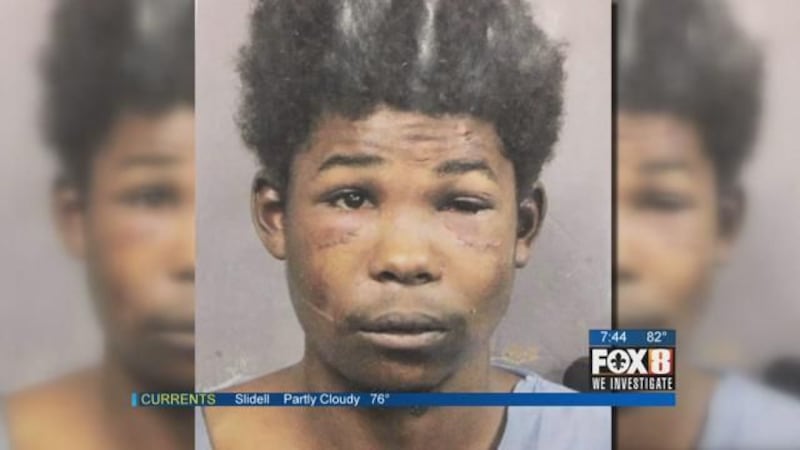 Published: Mar. 29, 2023 at 11:51 AM CDT
NEW ORLEANS (WVUE) - A New Orleans man accused of murdering a Jefferson Parish Sheriff's Office deputy in 2016 has succeeded in having his death penalty case assigned to a different judge.
The Louisiana Supreme Court on Tuesday (March 28) reversed the decisions of two lower courts and agreed with defendant Jerman Neveaux that 24th Judicial District Judge Nancy Miller should not preside over his first-degree murder trial.
Neveaux, 26, is accused of fatally shooting David Michel Jr. in June 2016 as the JPSO deputy was attempting to arrest the then-19-year-old in Harvey. Michel, 50, was a nine-year veteran of the JPSO and left behind a wife and son.
Neveaux's attorneys appealed to the state's high court after their motion to recuse Miller was twice denied by the district court and Fifth Circuit Court of Appeal. The motion argued that Miller could not preside over the case impartially because she is married to a JPSO sergeant who was helping control traffic near the scene of Neveaux's arrest.
The state Supreme Court ordered the case reallotted to a different judge in a 5-2 decision, with Justices Piper Griffin and James Genovese dissenting.
"Under the unique circumstances presented in this first-degree murder prosecution, which seeks the death penalty, we reverse the rulings of the lower courts," the high court wrote in its order. "The decedent was a Jefferson Parish Sheriff's officer. The district court judge is married to a JPSO sergeant, who knew the decedent, and assisted in directing the traffic at the scene of the alleged crime. The judge is uncertain, but may have attended the decedent's funeral.
"We find, based on an objective evaluation, it can be reasonably and substantially expected the judge would be unable to conduct the proceedings in a fair and impartial manner."
Neveaux's case has been reallotted to the courtroom of Judge Danyelle M. Taylor. No new trial date was immediately set. Neveaux's trial had been scheduled to begin Aug. 21 when in Miller's court, with jury selection to begin Aug. 3.
Related Coverage
Sheriff: Detective killed in cold blood
Slain deputy was a member of aggressive Jefferson Parish Street Crimes Unit
Deputy killing marks fifth officer-involved shooting in 2016
Memorial grows for slain Jefferson Parish sheriff's deputy
Accused deputy killer Jerman Neveaux denied bond
See a spelling or grammar error in our story? Click Here to report it. Please include the headline.
Copyright 2023 WVUE. All rights reserved.