Bruce: Chilly tonight with a gradual warming trend; next rain chance Saturday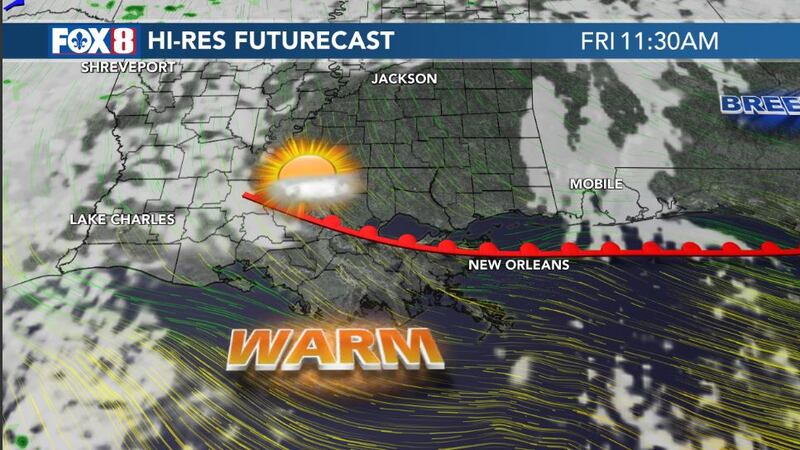 Published: Dec. 1, 2022 at 3:33 PM CST
NEW ORLEANS (WVUE) - Another chilly night tonight with lows in the upper 30s north and mid 40s south under clear skies. Over the next several days expect big temperature swings , but at least the sun returns to the forecast. The chill won't last long though. While Friday starts off on a cool note with temperatures mostly in the 40s, by the afternoon highs bounce up to about 72 degrees and the warming trend continues through the weekend into next week.
The cool temps we are seeing now won't last long. Next rain chance albeit low (30%) will be midday Saturday into Saturday evening. We dry out overnight into Sunday.
See a spelling or grammar error in our story? Click Here to report it. Please include the headline.
Copyright 2022 WVUE. All rights reserved.